100% Hands-on Training
Nationally Recognized Experts
Operated By Physicians & Nurses
What's included in the botox + filler package​
Self-paced, immersive didactic lessons and demonstration videos
Business management and office integration lectures
6 month access to online course materials from registration date
Injecting all areas of the face
Up to two days of hands-on training with filler on patients we provide
We provide neuromodulators (either BOTOX®, Dysport® or Xeomin®) for you to inject on patients
Who's this for?
Doctor (MD)
Nurse Practitioner
Registered Nurse
Licensed Practical Nurse
Registered Psychiatric Nurse
Dentist (DDN or DMD)
Description
This course package includes online and hands-on training for the botox and filler course. This immersive curriculum provides learners with the most comprehensive training available today. In the hands-on component, learners will inject dermal fillers to enhance facial volume utilizing both needle and cannula techniques, along with neuromodulators to deliver exceptional results.
Certification
To receive your certificate from the botox course, you must complete both the online and hands-on training. The online course is a pre-requisite for the hands-on training.
Step 1: Complete the online botox course.
Step 2: Complete your hands-on training in person.
Get certified!
Online Course Curriculum
Our team has created a fully comprehensive, practical and anatomy-based training course designed to help learners navigate the many barriers and obstacles most face when trying to obtain this new skill set and learn the intricacies of the medical aesthetics business. We are proud to offer the highest standard of dermal filler training available in Canada.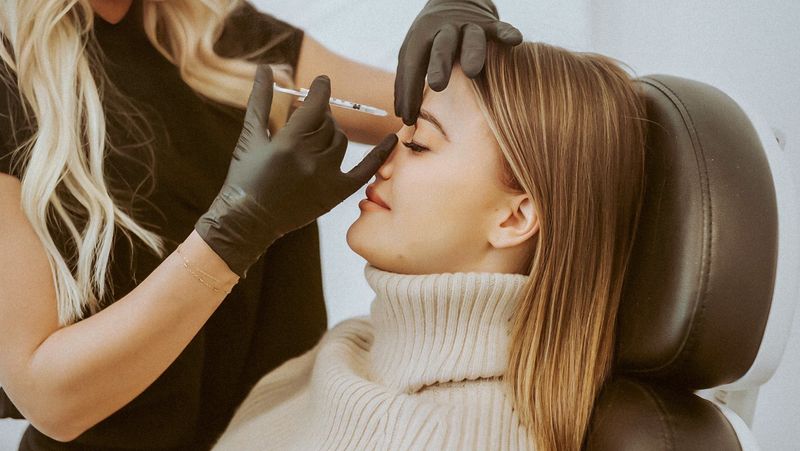 This course offers you:
180 days access to online materials

Over 8 hours of hands-on training

A certificate of course completion
Training 5 or more people?
Get a clinic discount for your practice. Get in touch with our course coordinator to book your private group training.
Book Team Training