100% Hands-on Training
Nationally Recognized Experts
Operated By Physicians & Nurses
What's included in the expert course​
Hands-on injecting experience for all procedures
In-depth anatomy training
Complication management
Liquid rhinoplasty
Forehead and glabella filler
Radiesse for jaw, neck and decolette
Who's this for?
Doctor (MD)
Dentist (DDN or DMD)
Registered Psychiatric Nurse
Licensed Practical Nurse
Registered Nurse
Nurse Practitioner

* minimum 2 years of dermal filler injecting experience required
Description
One of the most in-demand courses, the expert course is designed for licensed medical professionals who specialize in aesthetics and have a minimum of 3 years of injecting experience. You will get hands-on training to perform liquid rhinoplasty, forehead contouring, glabella enhancement with HA fillers, and Radiesse® treatments for neck and Décolleté. Register early to secure your seat today!
Certification
the expert course is designed for licensed healthcare professionals, including doctors (GPs and specialists), Nurses (NP's, RN's and LPN's), and Dentists. A current active medical license is required with a minimum of 3 years of injecting experience.
We created this course to enable our learners to grow and expand their toolbox of aesthetic services to provide opportunities for both personal and professional growth. Continuing your professional education and building skills through formalized instruction will increase your confidence and open up new pathways for your professional career!
Doctors and Nurses who meet eligibility requirements will receive a comprehensive training hands-on training experience.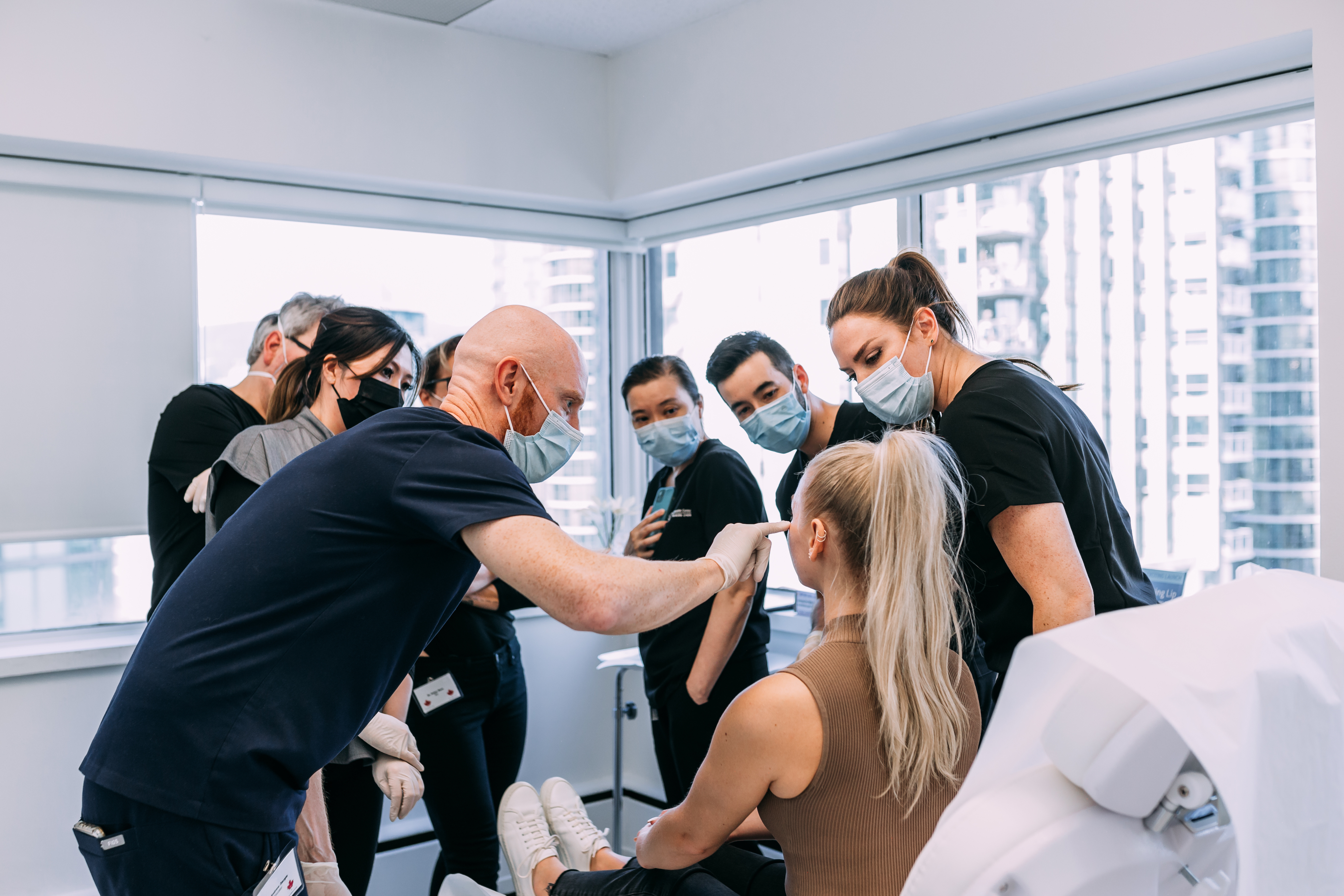 This course offers you:
Over 8 hours of hands-on training

A certificate of course completion
Training 5 or more people?
Get a clinic discount for your practice. Get in touch with our course coordinator to book your private group training.
Book Team Training