100% Hands-on Training
Nationally Recognized Experts
Operated By Physicians & Nurses
What's included in the filler course​
Self-paced, immersive didactic lessons and demonstration videos
Relevant anatomy and physiology
Complication management lectures
Business management
Office integration and digital media lectures
6-month access to online course materials from registration date
Up to two days of hands-on training with filler on patients we provide
Needle and cannula techniques
The Online Didactic Training MUST BE COMPLETED PRIOR to attending the hands-on training
Who's this for?
Doctor (MD)
Registered Psychiatric Nurse
Licensed Practical Nurse
Registered Nurse
Nurse Practitioner
Description
Take the leading filler injection course in Canada where you'll learn the fundamental theory and practical techniques with our immersive, self-paced online program. This course is a prerequisite for our hands-on training courses. Complete both courses to gain invaluable knowledge, skills and confidence.
Certification
To receive your certificate from the botox course, you must complete both the online and hands-on training. The online course is a pre-requisite for the hands-on training.
Step 1: Complete the online botox course
Step 2: Complete your hands-on training in person
Get certified!

The Online Didactic Training MUST BE COMPLETED PRIOR to attending the hands-on training.
Online Course Curriculum
Our team has created a fully comprehensive, practical and anatomy-based training course designed to help learners navigate the many barriers and obstacles most face when trying to obtain this new skill set and learn the intricacies of the medical aesthetics business. We are proud to offer the highest standard of dermal filler training available in Canada.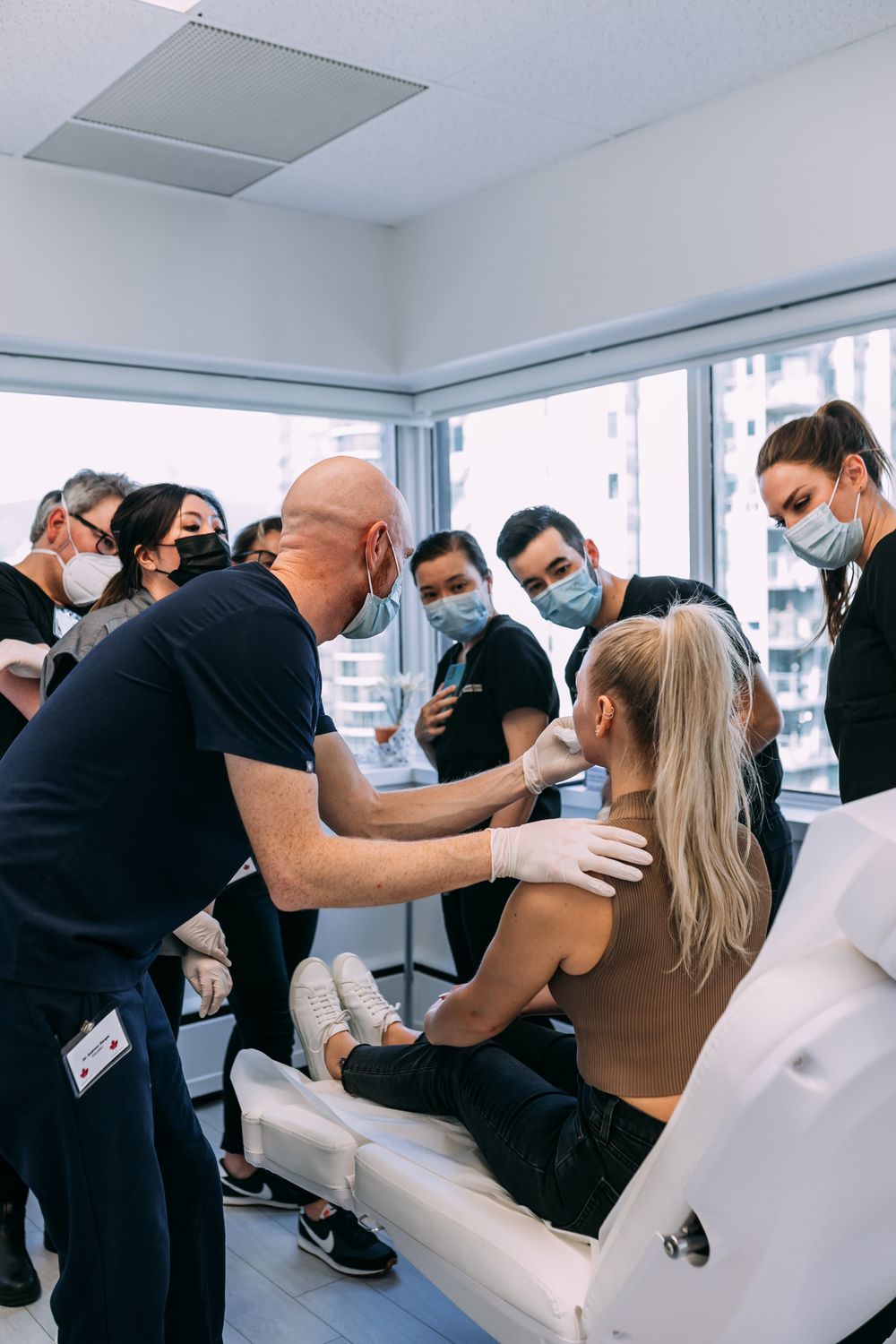 This course offers you:
180 days access to online materials

Over 8 hours of hands-on training

A certificate of course completion
Training 5 or more people?
Get a clinic discount for your practice. Get in touch with our course coordinator to book your private group training.
Book Team Training