100% Hands-on Training
Nationally Recognized Experts
Operated By Physicians & Nurses
What's included in the sculptra course​
Customized Dr. Dargie Sculptra Agitator (Value $700)
Sculptra cannulas for all treatment areas (Value $250)
Expert Sculptra didactic training
Sculptra face techniques
Sculptra body contouring including the 'Sculptra Butt Lift'
Sculptra Hand Rejuvenation
Sculptra complication management
Comprehensive hands-on training with live patients
Focus on Sculptra face, body and hands
6 months of access to online content
Certificate at the completion
Who's this for?
Doctor (MD)
Nurse Practitioner
Registered Nurse
Licensed Practical Nurse
Dentist (DDN or DMD)
Registered Psychiatric Nurse
Description
Learn advanced techniques with Sculptra® today. This hands-on course teaches aesthetic medical professionals the theory and knowledge to safely inject this popular aesthetic injectable product. Learners will be taught both 'on label' and 'off label' treatments including Sculptra® for face and body (hands and the 'butt lift').
Certification
the sculptra® course is designed for licensed healthcare professionals across Canada. Prerequisites to taking the sculptra® course include a minimum of 2 years of injection experience with hyaluronic acid dermal fillers. We created this course to enable our learners to grow and expand their toolbox of aesthetic services to provide opportunities for both personal and professional growth. Continuing your professional education and building skills through formalized instruction will increase your confidence and open up new pathways for your professional career!
To receive your certificate from the botox course, you must complete the hands-on training at one of our locations.
Online Course Curriculum
6 months of access to online content and high-definition videography techniques.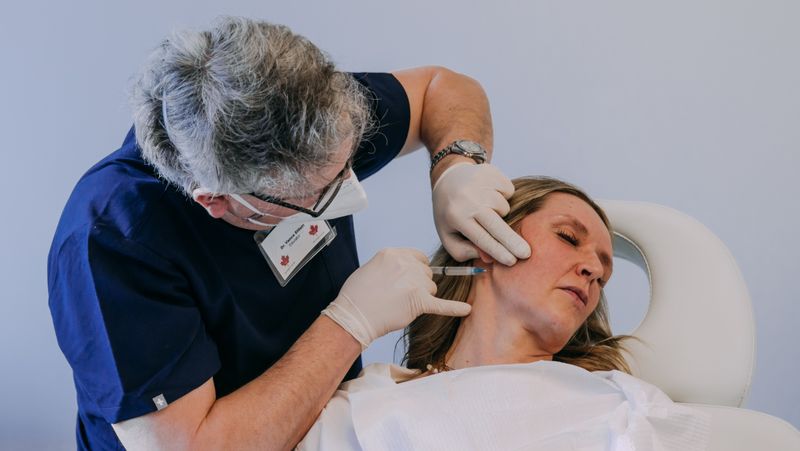 This course offers you:
180 days access to online materials

Over 8 hours of hands-on training

A certificate of course completion
Training 5 or more people?
Get a clinic discount for your practice. Get in touch with our course coordinator to book your private group training.
Book Team Training