100% Hands-on Training
Nationally Recognized Experts
Operated By Physicians & Nurses
What's included in the DCA course​
Deoxycholic acid fundamentals Mechanism of action Ideal candidates for treatment
Advanced anatomy including surrounding muscles, nerves and glands
Proper landmarking & dosing
Side effects and contraindications
Injection safety & adverse reactions
Treatment supplies Post-treatment assessment & management
Before & After photos
The market for deoxycholic acid
Patient consultation
Who's this for?
Doctor (MD)
Dentist (DDN or DMD)
Pharmacists (Albera only)
Registered Psychiatric Nurse
Licensed Practical Nurse
Registered Nurse
Nurse Practitioner
Description
The deoxycholic acid course was created for licensed health care professionals, including Physicians (GPs and specialists), Nurses (NP's, RN's and LPN's), and Dentists who specialize in aesthetics. A current active medical license is required.
Certification
Deoxcyholic acid (also known as Belkyra® or Kybella®) is an injectable drug that permanently destroys fat cells under the chin and improves the appearance of submental fullness. It is made of a substance that is naturally found in your body called deoxycholic acid (DCA).
DCA (Belkyra®) is indicated for the improvement of moderate to severe convexity or fullness associated with submental fat in adults. DCA is the only Heath Canada and FDA approved product approved for treating submental fullness.
The DCA course empowers learners with a personalized and intimate course setting. Our expert physicians and advanced nurse injectors are able to provide you with the necessary time you need to practice this advanced injection technique and answer any questions you need. In this course you will see how you can use neuromodulators and dermal fillers to work together to provide, beautiful results for your clients.
Enrolment Requirements: This course is open to qualified dental, medical and nursing professionals. The DCA course offers the highest standard of education and an opportunity to learn from passionate instructors who are experts in their field.
Once completed, you will be able to incorporate a highly sought-after aesthetic treatment that can complement your aesthetic services. Our highly skilled educators teach in major cities across Canada. The online courses provide numerous engaging online lectures, high-quality video demonstrations and quizzes. In the hands-on training, learners will be provided models and will be able to participate in the full treatment process.
Why should you enroll in the deoxycholic acid course? Submental fullness (or "double chin") can affect both men and women – of all ages, weight and gender and can be influenced by many factors including the aging process, genetics, and is often resistant to diet and exercise. The DCA course is designed to provide your clients with a safe, alternative measure to assist in the destruction of fat cells for moderate submental fullness.
The deoxycholic acid course provides medical professionals with the knowledge to provide clients with an individually-tailored, injectable treatment that permanently destroys fat cells under the chin. This course offers medical professionals practical, relevant and hands-on training to help provide additional services to your practice and advance your medical career. The deoxycholic acid course will fully prepare you to understand patient assessment, mechanism of action, desired outcomes and how to safely inject deoxycholic acid for submental fullness.
Online Course Curriculum
Self-paced, immersive didactic lessons, quizzes and demonstration videos

Relevant anatomy, physiology and complication management lectures

6 month access to online course materials from registration date (no extensions or exceptions)

1 full day of hands-on training with models we provide

Taught by Physicians and top industry Nurses, the deoxycholic acid course will upgrade your skills to the next level. Our team prides itself on delivering an exciting and engaging teaching experience. Gain experience and deliver successful results for your clients. Join today!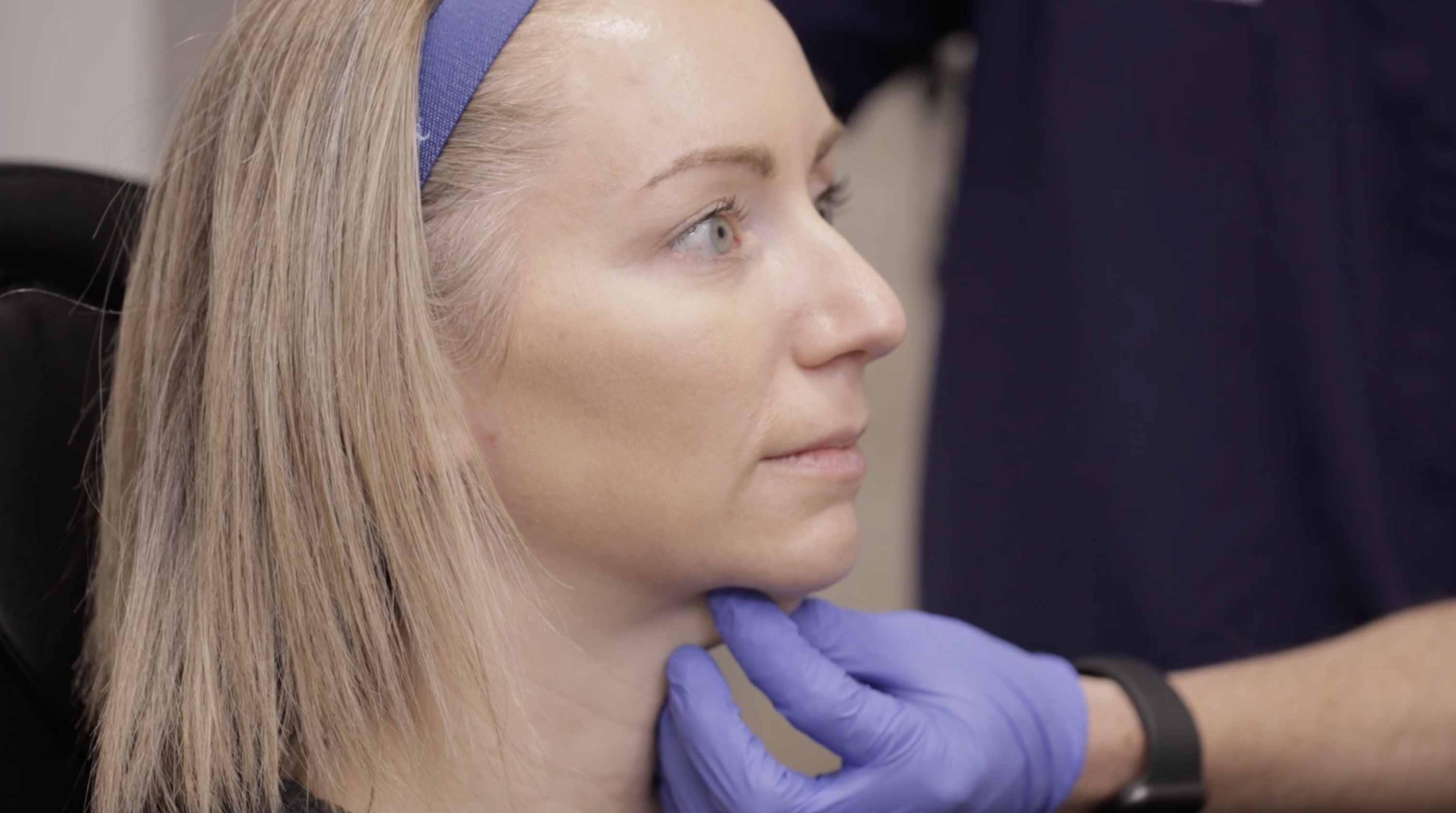 This course offers you:
180 days access to online materials

Over 8 hours of hands-on training

A certificate of course completion
Training 5 or more people?
Get a clinic discount for your practice. Get in touch with our course coordinator to book your private group training.
Book Team Training