100% Hands-on Training
Nationally Recognized Experts
Operated By Physicians & Nurses
What's included in The Alumni course​
.
Who's this for?
Doctor (MD)
Dentist (DDN or DMD)
Registered Psychiatric Nurse
Licensed Practical Nurse
Registered Nurse
Nurse Practitioner
Description
The Alumni course is the first of it's kind offered by Aesthetics Training Canada and we are excited to offer it to our botox course alumni. The Alumni injection day is intended to be a refresher and to ensure our learners have access to continuing support as we continue to try and push the standard of education higher. During your Alumni injection day, you will have the opportunity to inject several patients, discuss injection techniques, refresher and refine skills and network with other Alumni. There is no registration fee for the Alumni course however, spots are very limited and registrants are required to bring their own Patient Model for this course (course pricing applies to all patients treatments).
Certification
No Certification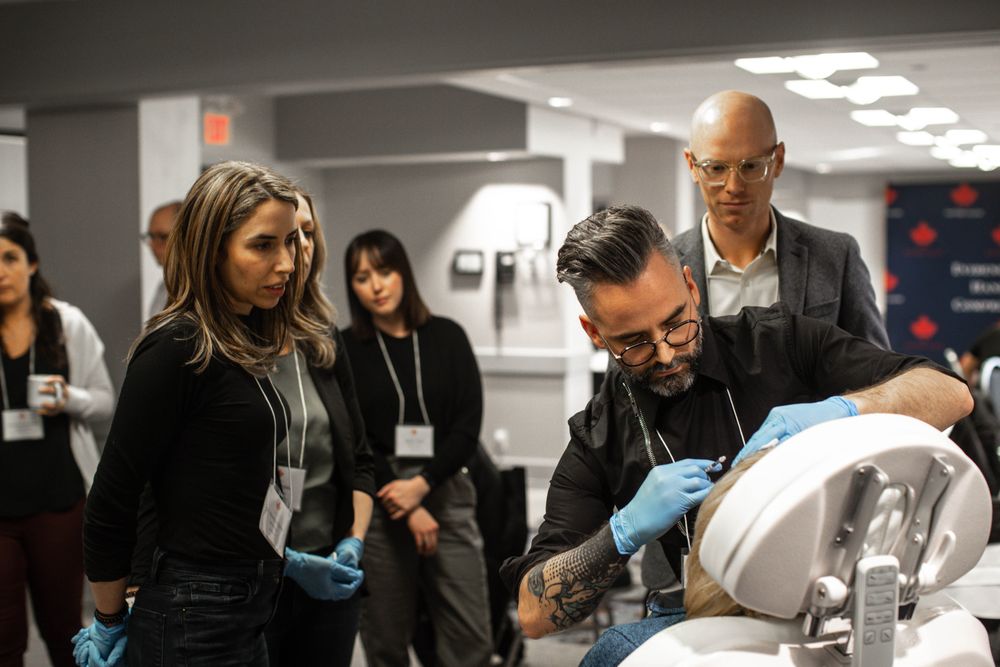 This course offers you:
Over 8 hours of hands-on training

A certificate of course completion
Training 5 or more people?
Get a clinic discount for your practice. Get in touch with our course coordinator to book your private group training.
Book Team Training